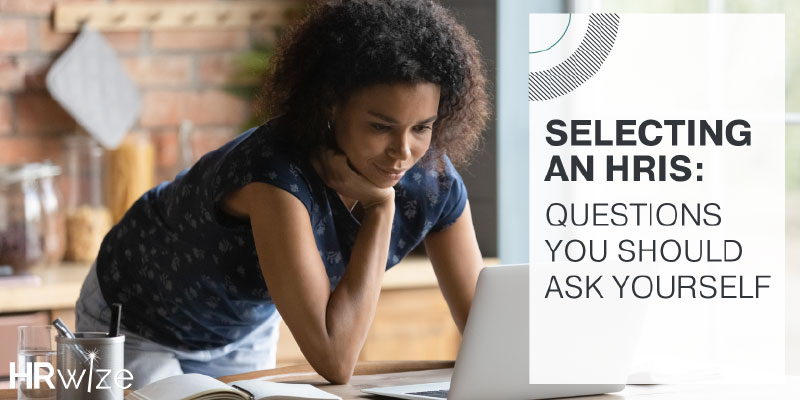 Selecting an HRIS for your business is no small project. It can seem overwhelming with the large number of available options ranging from free downloadable tools to fully customized and integrated systems. While there is no shortage of HRIS solutions on the market, it's important to know exactly what your business needs before choosing a solution. Outlining your needs can help precisely determine the necessary features for your company's situation and keep costs in check. This makes the undertaking of selecting an HRIS run smoothly and efficiently. Here are some things to consider when selecting the best HRIS for your business:
1. Why do we need an HRIS?
This is a question you will be asked multiple times as you propose this project, so make sure you have a solid answer prepared. Your business case needs to include a few key pieces of information; the anticipated benefits from implementing the software, the anticipated costs and ROI of the project, the set-up time required before the software is operational and any necessary training for the employees. Having this information ready will help get the stakeholders and management behind your project.
2. What are we trying to achieve?
Take stock of what goals you are trying to achieve with your new HRIS. For example, if your business needs to improve its performance management or recruitment process, note them as a goal. Once your goals are clear and prioritized, use it to derive a list of features that are needed to achieve those goals. A well-organized list of key features will help you quickly weed out software vendors that don't align with your needs.
3. Who will be using the tool?
Anyone who will be using the HRIS – members of the HR team, managers, and employees – should be consulted early on the process. Getting a well-rounded perspective from all stakeholders helps assess your goals and feature requirements to ensure everyone gets what they need. This step will facilitate easy adoption among employees and ensure that you don't end up with a software that no one likes or uses. Getting these stakeholders to buy-into the project makes the process of selecting an HRIS less stressful.
4. How does the implementation process work?
Once you've narrowed down your list of vendors to say the top 3, the next step is to investigate the implementation process. What is the vendor offering in terms of timeline, resources, and support for each HRIS you're evaluating? Come to the demos or calls prepared with questions to help narrow your search even further:
Who are the implementation specialists? Are they dedicated to my project? Their certifications and availabilities?
What are the process reviews and change management tactics? Will you help us streamline or just copy/paste our current processes into the system? 
When is the project set to start? Ask about the timeframe for implementation, start to finish, along with availability of resources for questions and ongoing support.
How is training scheduled? The outlines and timelines. Are they live, in-person sessions or pre-recorded webinars?
How much? Ensure there are no hidden costs for any of the above-mentioned items. Clarify what type of after-sale support is included in your proposal. The most common complaints about support are those of neglect following implementation. 
Take the time throughout the process to follow the steps above for selecting an HRIS. The choices are wide and varied but only you will know what is best for your team. Narrow your focus and keep your organization's goals in mind to arrive at the best solution.
Are you preparing for an HRIS project at your organization? Contact us at info@hrwize.com and we'd be happy to help guide you.