Expense management
Your employees can submit expense and mileage claims and upload receipts in the same self-service portal that they use for HR-related tasks. You can use additional access levels, so that expense reports don't just go to managers; they can also go to Finance for dual approval.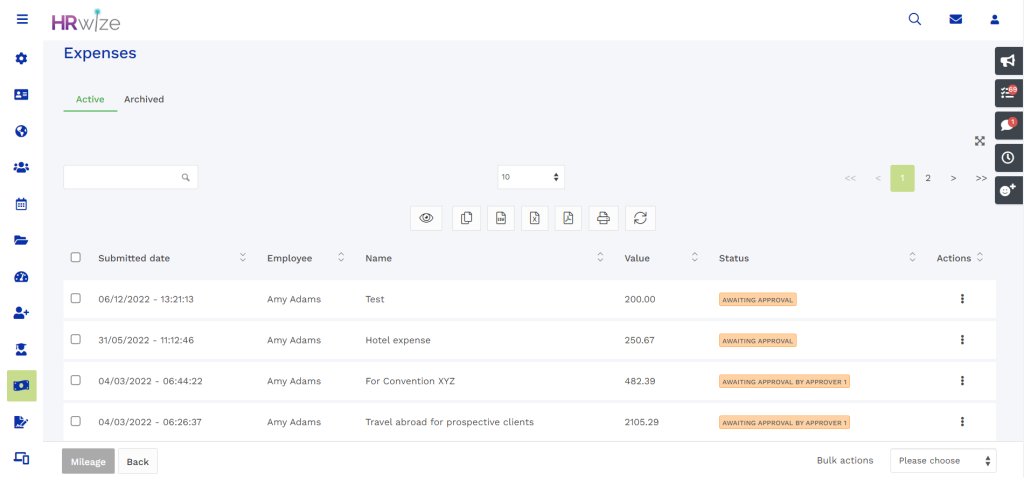 Timesheets
HRWize's timesheets module will allow users to complete and submit timesheets based on the hours which they have worked, which will then notify their manager by email. Once the timesheet has been approved or rejected, the employee will receive an email telling them the outcome of their request.

Clock in, clock out
As an alternative to Timesheets, we offer a time tracking feature which allows users to clock in and clock out via HRWize.

Asset management
Keep track of the assets in your company, such as phones and laptops, including the cost or the date that the warranty expires. You can even check the assets in and out as you assign them to individuals, so there's no more uncertainty about what items an employee or contractor should be returning when they leave your company.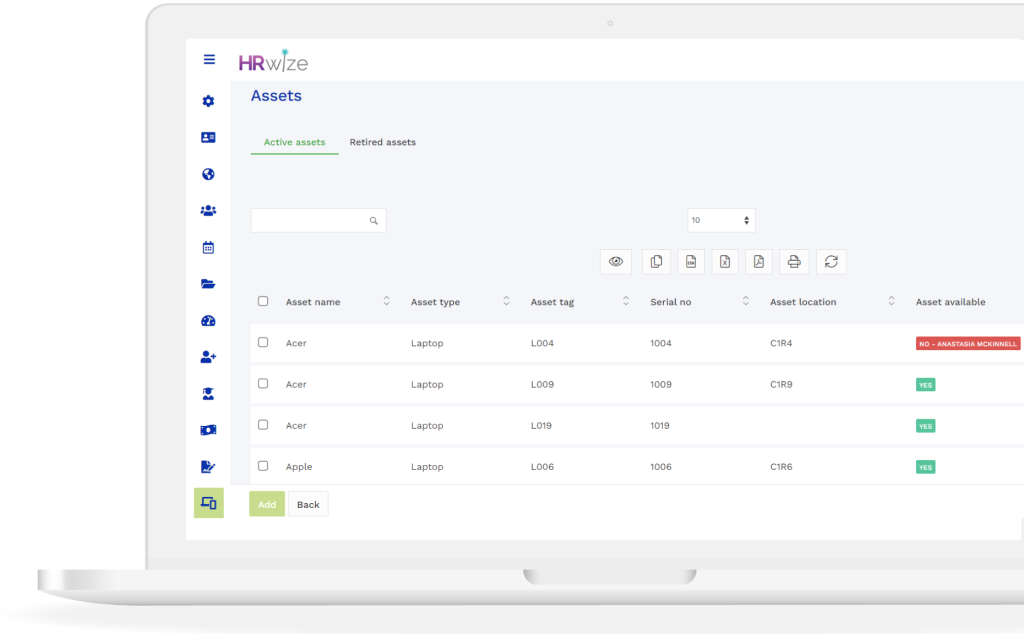 E-signatures
Documents can be set up to require an electronic signature from employees to signify to HR that this document has been read and understood.