Competencies
Create a library of competencies and allocate them to each job role within your organization. Job role competencies are then scored and measured against employee competencies. The scores are then displayed within a spider diagram to enable you to identify any development gaps between your required job role competencies and the employees' actual competency scores.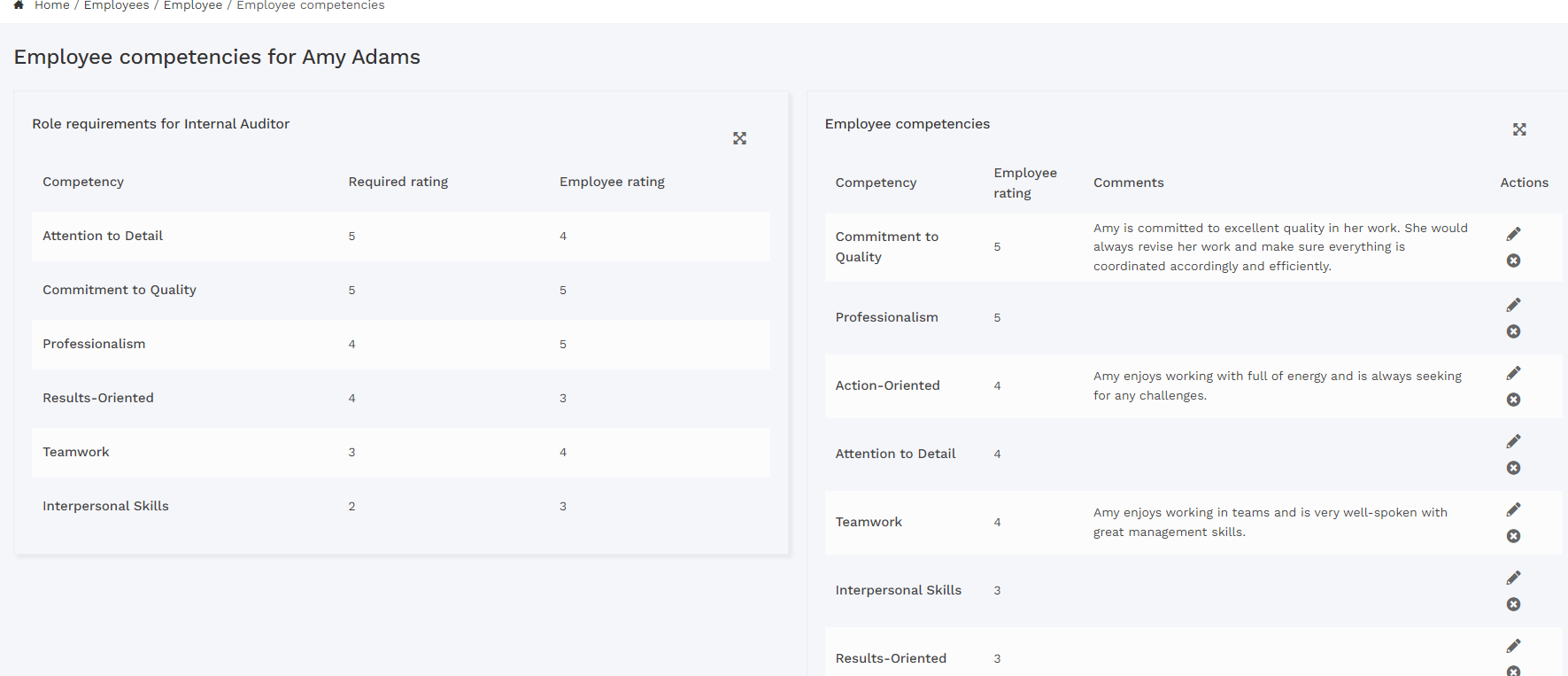 9-box grid
Our 9-box grid is a simplistic method of managing talent and succession planning. Determine which employees are performing well and have the potential to be promoted within your organisation, as well as spot those who may require further development.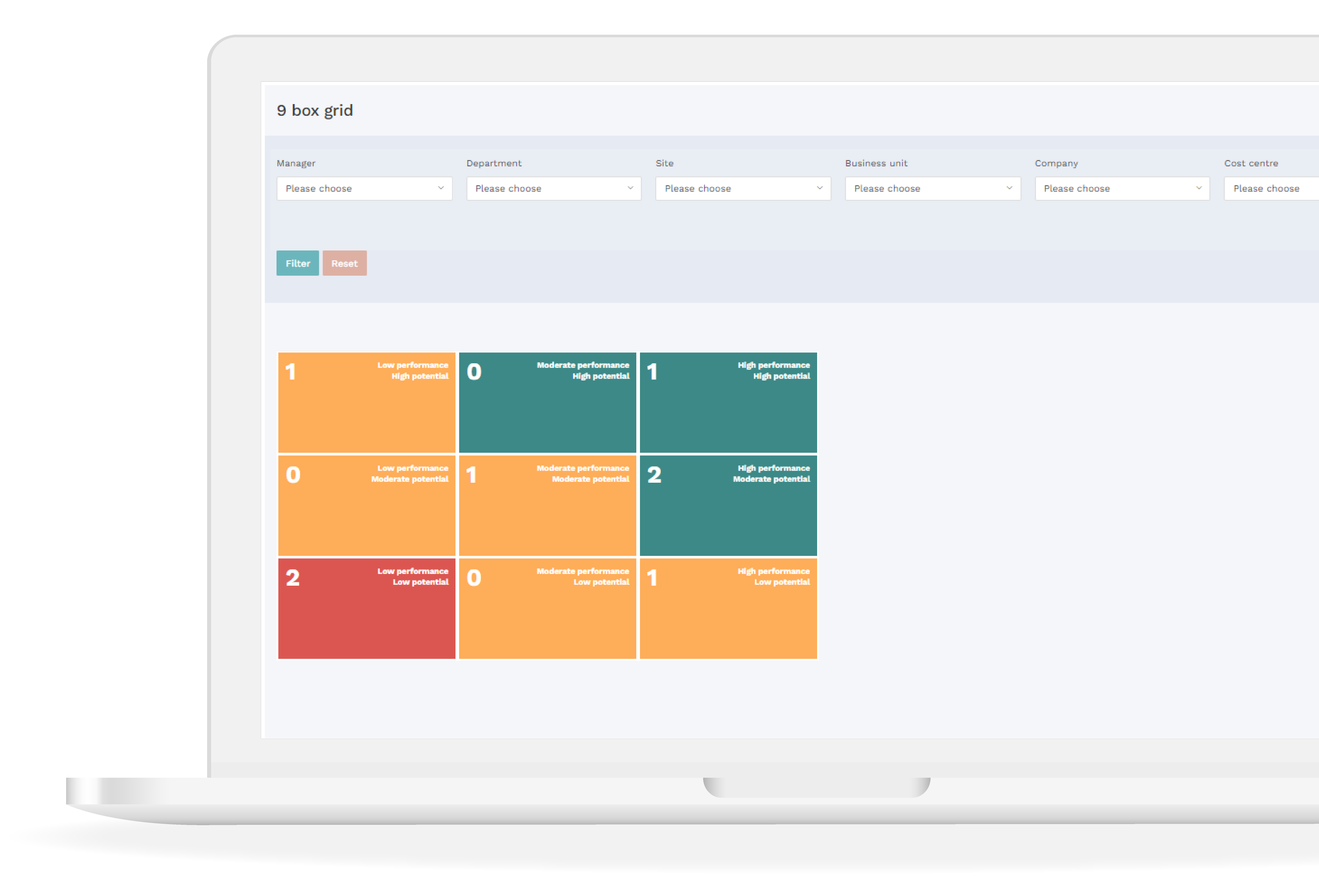 Performance reviews custom form builder
Our combination of performance management, custom forms, 360 feedback, and goal setting is the insight you need to set up your employees for success. HRWize offers an inbuilt form that allows you to score the employee against metrics like attendance, attitude, punctuality, and more, as well as add custom questions that make up your performance review. If you require more complete thoughts, you can build your own totally custom performance management forms, set up a performance review schedule, and send out reminders to employees and managers ahead of completion dates. 
Via our built-in 360 feedback tool, requests can be sent to other users asking them to provide feedback on employees. 
In addition, you can add goals which can then be assigned to employees. These goals can either be unique to each employee, or you can add goals to a library which can then be used for multiple employees.