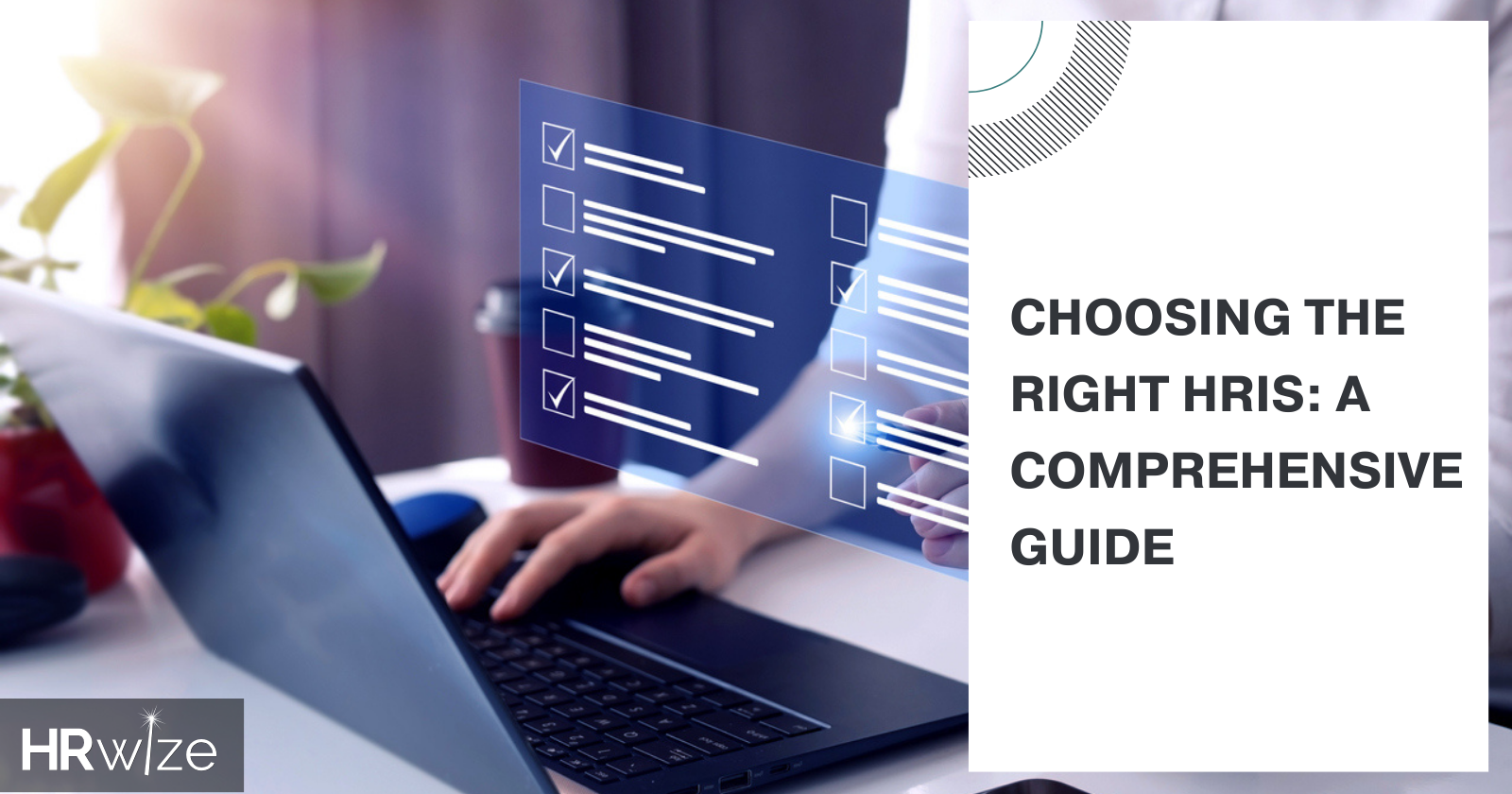 When deciding to invest in a Human Resource Information System (HRIS), it can be difficult to know where to start and what to look for. That is why we have made a step-by-step guide on how your business can evaluate and select the best HRIS software for your specific needs.  
Selecting the right (HRIS) software can be simplified into five key steps: 
1. Assess Your Needs:
Begin by thoroughly assessing your organization's HR needs. Identify the specific HR processes that the HRIS should streamline, such as payroll, time tracking, benefits management, or recruitment. Determine the critical features your HR department requires to function effectively. 
2. Budget and Resources:
Define your budget and available resources for HRIS implementation. This should include not only the initial costs but also ongoing subscription fees, potential hardware requirements, and any additional staff needed for maintenance and support. 
3. Vendor Evaluation:  
Research HRIS providers to find those that align with your requirements. Consider the following factors: 
Reputation

:

Look for vendors with a good reputation for customer service and product reliability. Read reviews and ask for references.

 
Industry Knowledge

:

Look for vendors that have serviced and have experience with your organization's industry. Providers experienced in your industry are more likely to understand the workflow and operational nuances that can significantly impact efficiency and productivity. 

 

HR Knowledge

: 

An HRIS provider with HR knowledge is better equipped to create, customize, and support HRIS software that truly meets the needs of HR professionals. This knowledge ensures that the HRIS is not just a technical tool but a valuable asset that enhances HR efficiency, compliance, and overall effectiveness in an organization.

Compliance

:

Ensure the software complies with employment laws and regulations relevant to your business, especially if you operate in multiple regions.

 

Data Security

:

Assess the system's data security measures and privacy policies to protect sensitive employee information.

 

User-Friendliness

:

Evaluate the software's user-friendliness, as it should be accessible and intuitive for HR staff, managers, and employees.

 

Integration Capabilities

:

Check if the HRIS can integrate with other software systems your organization uses, such as accounting software or recruiting tools.

 
4. Testing and Demos:
Request demonstrations of the software from the shortlisted vendors. This hands-on experience allows your team to evaluate the software's functionality and ensure it meets your specific needs. 
5. Vendor Selection: 
After careful evaluation and testing, select the HRIS vendor that best suits your needs and aligns with your budget.   
This streamlined five-step process helps businesses quickly and efficiently evaluate and select the best HRIS for their specific needs, while focusing on the most critical factors in the decision-making process. 
If you've made it this far, I take it, you are searching for an HRIS! HRWize was made by HR professionals for HR professionals. We pride ourselves on being able to connect with our clients using the expertise of our HR consultants as well as providing a customizable HRIS designed to meet the evolving needs of people practices. Through our advanced reporting and business analytics, you can help your employees thrive and develop your company's competitive advantage that they truly are.  
Book a demo and speak with our team to see how we can help increase the efficiency of your organization.