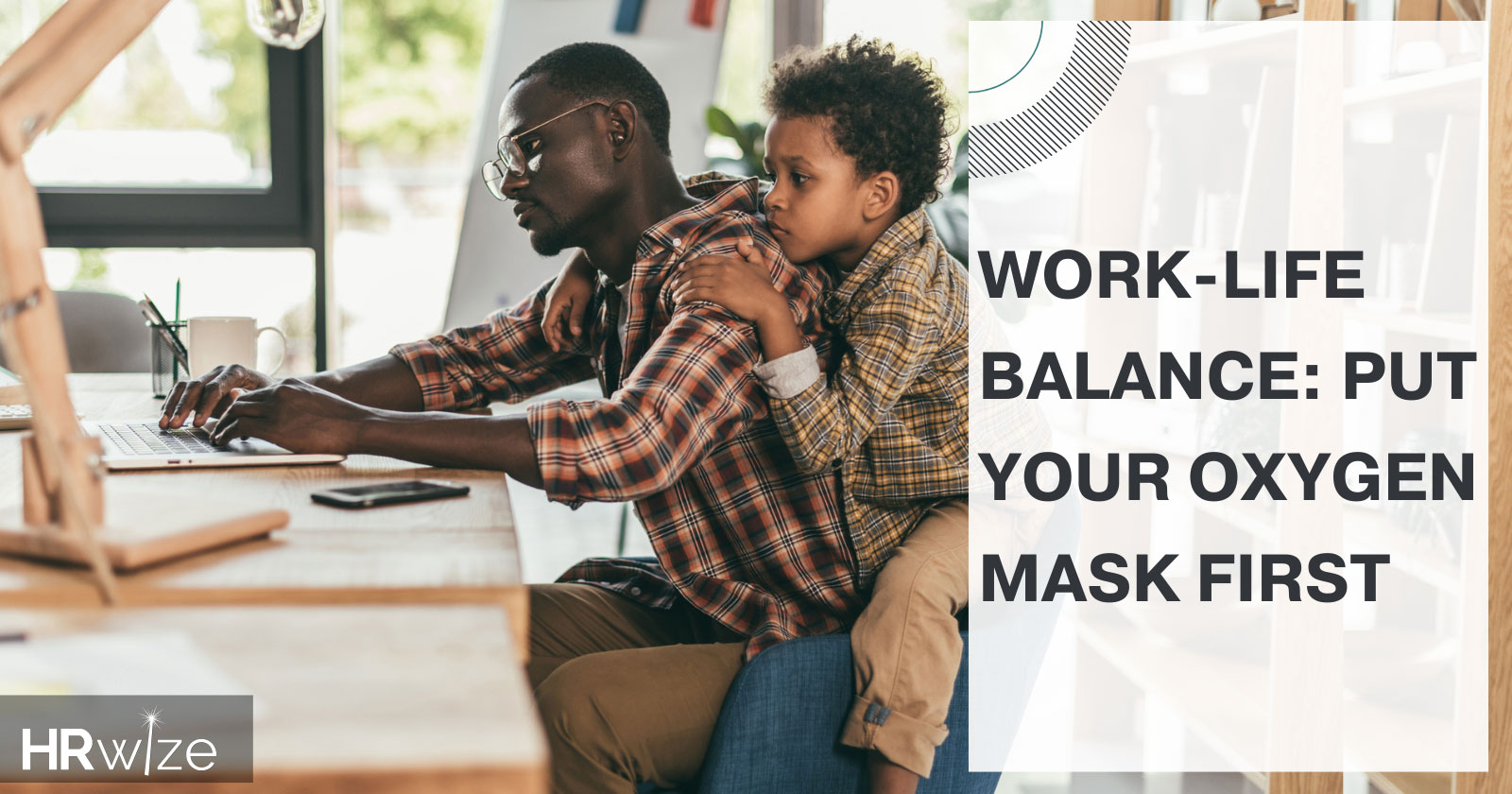 Work-life balance, is that even possible? Is it as easy as they say on LinkedIn? Do people achieve it? 
Life is hectic, from taking care of your family, responsibilities, a large list of to-dos, work, social life and then making time to rest. It might seem like you don't even have an hour to yourself. But what if we changed that ongoing narrative? What if we were not satisfied with the status quo, instead we worked toward a life we don't have to take a vacation from. 
There is more to life than increasing its speed."  – Mahatma Gandhi 
Something that we should adopt from airplane emergency guidelines is putting your oxygen mask first. Sounds selfish but it's the best way that you can help those around you. See if we're always giving to others without considering our own needs, we will be depriving those we care about of our best and fully present selves. In that case, you are unable to help anyone who needs your care and attention. So, what can we do to fill our own cup? 
It'll look different for everyone. These are some tips that we'd like to share with you:  
Focused four
Karma Brown writes in her book "The 4% Fix" that she creates a focused four list that compartmentalizes what she'd like to do for herself that day. For example, she decided she'd like to do something for her health/wellness, something to express her creativity, something with her family, and something productive.  
Health/wellness = 30-minute workout 

 

Creativity = 20-minute journaling session 

 

Family = homemade dinner/eat all together 

 

Productivity= clear through your inbox

 
Your list can contain different objectives from this example but it's to get you thinking about what you'd like to accomplish for yourself. 
Wake up one hour earlier
If we woke up 1 hour earlier every day, we would gain an extra 15 days in a single year. Stop rushing everything and give yourself the time to go through your morning routine. We can all agree the panic and rushing is not worth the extra couple minutes of sleep. 
Waking up one hour earlier can give you the peace that you are missing. The house is quiet and it's a perfect time to accomplish one of your objectives in your focused four list. Having time to fill your cup (literally your coffee cup) with no distractions.   
Feeling like you'll never get out of your rut, then don't focus on what can happen in a month or a year. Focus only on the next 24 hours ahead of you; and what you can do to become better. Great things never came from comfort zones, so we encourage you to try and implement these habits into your daily life.  
When you say "yes" to others, make sure you are not saying "no" to yourself." -Paulo Coelho 
Looking for more inspiration, check out our wide library of blogs and learn more about HR, important values, and helpful advice!