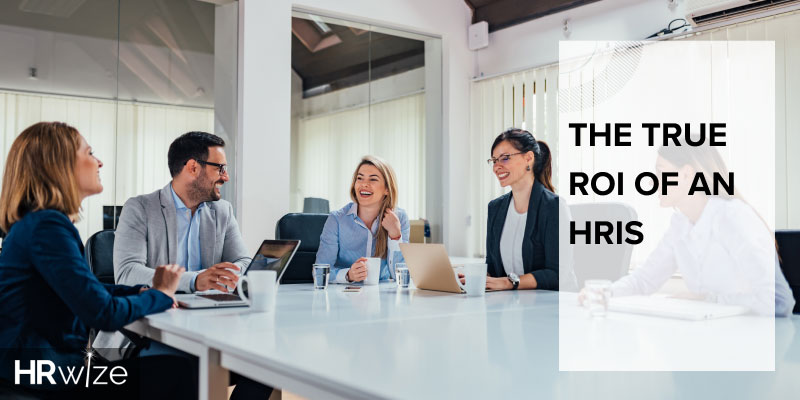 "Human Resources (noun): the unofficial lawyer, psychologist, event planner, teacher, peacemaker, career planner, and detective."
It's important to support our HR team for all the hats that they wear. Most human resource professionals can wholeheartedly agree on the value that an HRIS can bring to their organization.
Analytics
The true return you receive is the time that is saved which can be reallocated to the areas of the business that have been neglected. As an HR professional with an HRIS in place, you will have time to concentrate on addressing your top HR priorities instead of being bogged down with tedious administrative tasks.
Administrative HR tasks usually consist of managing new hires, terminations, vacation tracking, maintaining employee records, asset management, and monthly reporting.

Performance management tasks consist of scheduling, creating templates, follow-ups and training, ratings in Excel, and succession planning.
Recruitment can be laborious with many time-consuming tasks that can include automating the process of capturing and tracking data, sending emails, searching, forwarding, and scheduling candidates for interviews.
Cost of timesheets & expense management are other areas where many companies, large and small, are still using decade-old Excel spreadsheets. It's important to note that not all HRIS systems handle timesheets and expenses, but for those that do like HRWize, here are some of the mundane tasks that can be streamlined: submission of updated timesheets, scanning attachments, approvals, data entry, and reporting.
The cost of other tasks depends on the company, there are many more tasks that you might be involved in outside of the basic HR functions which are critical for employee satisfaction and the growth of the business. These include training, surveys, internal communications, and engagement and recognition.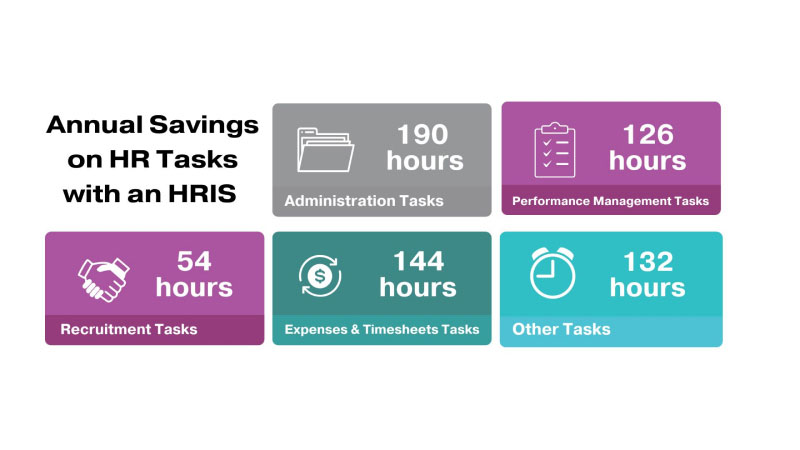 The True ROI of HRIS:
It's simple to see that implementing an HRIS can result in significant efficiency gains by automating the mundane, repetitive, and administrative tasks associated with some HR functions. Saving time and reducing costs is an essential part of measuring your ROI, however, does not provide a complete picture.
Boosting employee satisfaction and engagement- providing employee self-service tools, incentives, and recognition programs as well as social interaction. Showing employees that they're valued and that your organization cares about them builds loyalty. Loyal employees are more engaged. Engaged employees are more productive.
Developing your people- managing your internal skillset and planning for future growth. Many of your employees are keen to receive coaching, mentoring, and training. Talented people naturally want to advance, gain skills, and become more valuable to your company.
Leveraging accurate, real-time data to make more informed choices- making HR a real strategic partner in your organization. With access to all your employee data in one place, you can create reliable, meaningful reports and insights for decision-making about your company's future.
Strengthening your employer brand- a positive employer attracts high-quality talent and reduces employee turnover as well as the time and cost to hire.
Conclusion
An HRIS system simplifies HR tasks while providing time and money-saving functions. It can also provide insightful, real-time information for decision-making in a secure, scalable environment. But it's so much more than that. Think about all the time that your HR team, employees, and finance team are losing to simple HR-related tasks when they could be focused on doing what they do best, whether it be growing your customer base, driving innovation, or finding new revenue streams. For more information download our Ebook.