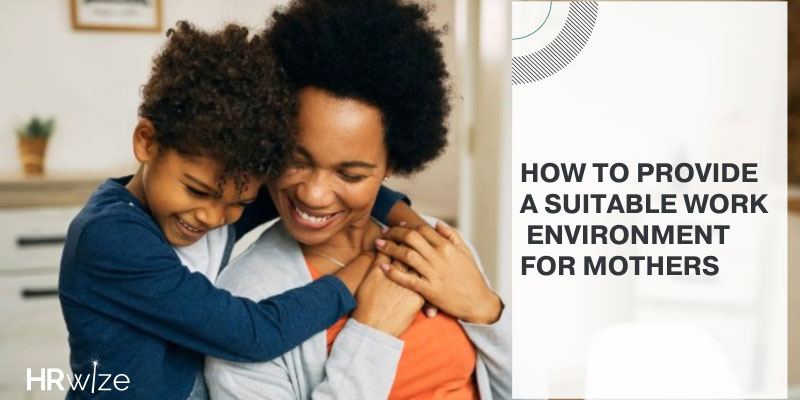 Could you imagine having a job that is 24 hours a day 7 days a week, a lifetime long, no pay, and not to mention all this while being sleep deprived? 
The world's toughest job, so we want to thank all moms for the constant care and love they give. We also salute working moms who are balancing family life and their career. 
As more and more mothers are joining the workforce, it's important that employers provide a suitable environment for them. Here are some ways to support your organization's working moms.
Know your workforce 
It starts with knowing your workforce. It's important to gather voluntary information about which of your employers are mothers, how many children they have, how old are their children, etc. 
You should also ask in what ways the organization can best support them, what the organization should continue doing, and what efforts should be improved or removed. 
By doing this, you are taking personal inventory of your workforce and can make informed decisions that will best assist your organization's working moms.
Providing benefits
After reviewing the data and assessing your employee's needs, your organization can decide to provide aligned benefits. Benefits such as topped up maternity leave, childcare support, flexible hours, shortened weeks or on-site childcare service. 
Accommodations
Mothers are constantly adapting to unexpected events that arise. As an employer, it is important that you provide flexibility in which mothers can tend to their families. 
 For example, when new mothers are coming back from maternity leave, instead of full days you can introduce half-days so they can slowly transition to a balanced work/home life. Also, for new mothers, you could consider installing a private room where new mothers can go to breastfeed or pump. 
On the lines of flexibility, having schedules where employees can start their workday later or finish earlier would be valued by all moms. Also, if work is not remote (on-site), consider whether it is feasible to provide your employees with work-from-home options.
Support
Emotional support is a great way to show your employees that you care about their well-being.
 As employers, you should promote a work culture that encourages work/family discussions. Encourage employees to have family photos on their desks and introduce support groups for working mothers where they can share advice and experiences. 
Creating this sense of community is important to creating a suitable environment for working moms.
Conclusion
When working moms are supported, it creates an environment where they can thrive. Let's not only show our gratitude to mothers just on Mother's Day but let's continue to support them at work.