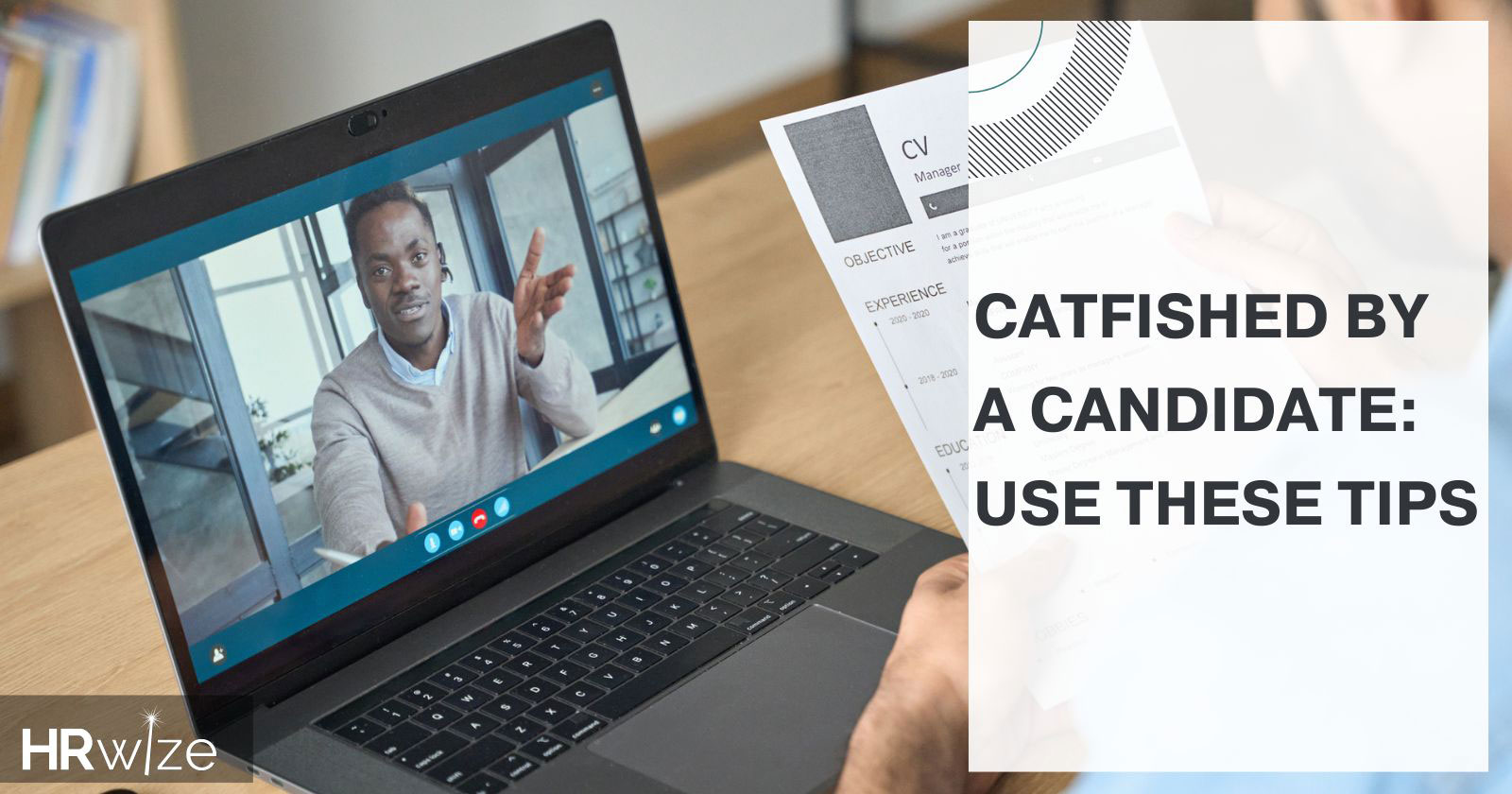 With the changing trends in how we work, your company is not immune to recruitment woes. The internet has made it easier than ever for candidates to misrepresent themselves, and it's not uncommon for employers to fall victim to a catfishing scam. 
So how can you prevent this from happening? 
Spot the catfish early

 
It is important to pay attention to how candidates behave during the entire hiring process. Do you ask for references or how do you check their previous experience? The more information you can gather, the better.  
Ask for detailed descriptions of previous roles and responsibilities, and make sure to ask about any gaps in their work history. If a candidate has been out of work for a long time, it is important to find out why. 
If you have concerns about how much detail a reference provides or whether there are inconsistencies between what they say and what your candidate tells you, dig deeper. 
Tap into referrals
Referrals are one of the best ways to find great candidates. If you know someone who has a business that is similar to yours, or a friend who is looking for a job themselves, ask if they would be willing to refer you to their network. This can be a great way to find people who are already familiar with your industry and have experience in it. 
Revise your hiring strategy

 
"Having a catfish in your company can hurt your financials, reputation, and your bottom line significantly." WatershedCI. Revising your hiring strategy, though, can be a great way to prevent this from happening. It's important to consider how you can change the way you screen potential employees, and what questions you ask them when interviewing them for a job opening. 
Conclusion
Being catfished by a candidate is not uncommon. It's important to be aware of this and take the necessary steps to prevent it from happening. If you haven't already, try the above tips to get started. 
The cost of bringing on the right person early enough will sometimes save you the cost of having to deal with recruiting another. 
Our cloud-based Human resources Information System offers automated HR services that help you get the right candidate for the job, fast and efficient. 
With HRwize, it's easy to manage your entire organization's employee data from anywhere at anytime.