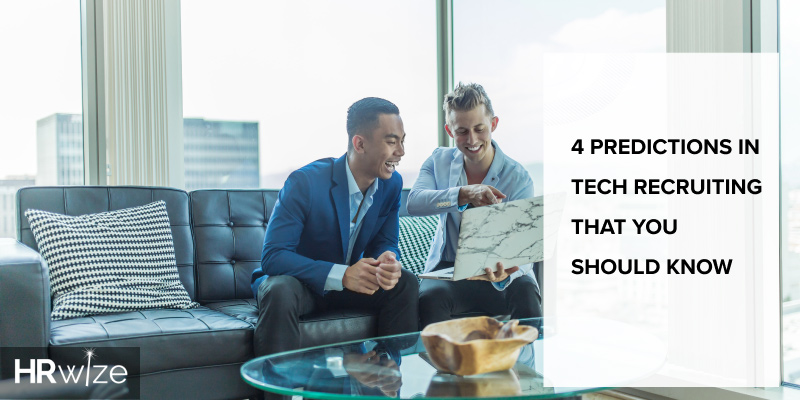 The hiring landscape has drastically changed since covid. From working exclusively in-person to now remote and hybrid environments, companies have had to be flexible in every aspect of the business. Tech has been and is currently a booming industry. The only thing is that the harvest is ready, but the workers are few. So much so that tech had one of the highest resignations of any other industry. The tech industry is in demand of talented applicants, it is time to prepare for this new wave of work and re-evaluate your recruitment strategy to build and retain your team. Some of these predictions are an international hiring boom, recruiting boot camps and candidates will drive change in hiring practices.
Here are 4 major predictions that Forbes believes may prepare your company for future recruiting:
1. International hiring will boom
An increase in remote work models leads to companies reaching international talent pools. There is no longer the restriction of location that prohibits people from working at certain companies. It doesn't matter where you are, you can apply.
Since it is a larger talent pool to search from, you can attract a multitude of different and talented employees across the globe.
The only thing you'd have to look for would be time zones. This can alter your candidate pool but can be adjusted by looking for applicants in relatively similar time zones.
2. Recruiters will stabilize in their roles
Many recruiters were laid off because of covid and the halt that it had on hiring new employees. Now that we seem to be making our way back to a "new normal", the hunt is on to find skilled recruiters.
Going forward, tech companies need to reassess their plan to retain and support their employees. Especially with job positions in talent acquisition that had people suffering from major layoffs during the pandemic, applicants for recruitment jobs need to be reassured that they will be supported and valued.
3. Companies will fund recruiting boot camps
Companies need to take an active interest in educating future recruiters. They are able to do so through funding recruiting boot camps and university programs.
Recruiters are the gatekeepers for your company, and the sooner you realize that the sooner you will put emphasis on investing in programs, courses, and certifications.
4. Candidates will drive change in hiring practices
The shortage of tech talent means that the favor is in the candidate's hands. This ultimately means that candidates can be more vocal and persistent about their wants and needs. They can quickly reject offers that don't respect their time and effort.
As a company, you should seek out new strategies that can connect you with the candidate and understand how you can exhibit your company as their best option. HRIS's can help sort this out by creating candidate cards and compiling data about changing preferences based on your candidate's needs. For more information about HRWize's solution visit here.
These possibilities can be used as an asset for your company to prepare and stay ahead of the competition regarding the recent trends in tech recruiting. Revaluating your recruitment strategy and implementing one of these possibilities can be a profitable decision for your future. It is important to embrace change and to stay ahead of the game. Don't miss out because of a lack of preparation.